Energizing Indiana
How it Works
The C&I Prescriptive Rebate Program is designed to be a simple post project application process. The following step-by-step guide explains how it works.
Verify Eligibility of Your Project
Review the list of Lighting, HVAC & Variable Frequency Drive (VFD), and ENERGY STAR® measures that are eligible for a rebate and the efficiency requirements of those measures.

Note: If you're considering a project that incorporates high-efficiency equipment for which Energizing Indiana does not offer rebates, visit your local utility website to learn more about their supplementary incentive programs.
Obtain Required Documentation
Invoice with make/model, quantity and unit cost.

Manufacturer specification sheet.

For HVAC equipment, serial number and AHRI number are needed.

For Water Cooled Chiller applications, a manufacturer's specification sheet with the rated kW/ton-IPLV.
Complete Rebate Application
Application may be submitted online here.

Application must be received within 90 days of project completion. The customer signature is required and the form should not be submitted unless all work has been completed.
Receive your rebate!
The approved rebate will be processed and mailed within 45 days of the application's receipt.

Note: Rebates may not exceed the cost of the installed measures. (measure = equipment, not labor)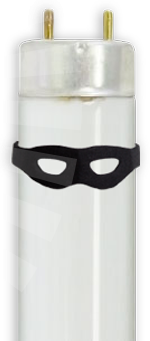 COMMERCIAL & INDUSTRIAL REBATES
Commercial & Industrial Prescriptive Rebate customers of Duke Energy and Indianapolis Power & Light Company (IPL):
Projects must have been completed by December 31, 2014